During the holiday season more than any other time, people open up their homes to friends and family.  Inviting others to spend a night, a weekend or just a meal is what the holiday season is all about.
When people stay overnight or longer, there are extra linens to wash and meals to prepare. The little used guest room must be cleaned up or the kids have to clean their rooms to make space for grandma to sleep. Special foods may need to be purchased if you want to go the extra mile in making your guests feel comfortable.
If you are the person who does much of the holiday hosting, you know that it is a labor of love to get everything together. From planning the menu, shopping, meal preparation, cleaning the house and making sure the holiday table is set perfectly, the onus is on you. Even though it is extra work, it is worth it to see everyone sitting around the table talking about old times and enjoying each other.  Most of the time there is no rush because no one has to wake up for work the next day.
If you are fortunate enough to receive an invitation to be the guest, then it is good manners to give a hostess gift. A token of your appreciation is one way to say "thank you" for making the effort and for letting me off the hook! These gifts are not meant to be used that day or night, but to be enjoyed by the host once everyone leaves.
Different Kinds of Hostess Gifts
When looking for the perfect something to bring, you need to keep several things in mind.
First, you need to think about how close a relationship you have with this person.  If you know them quite well because you are dear friends or family, then selecting the best hostess gift is easy.
However, if you don't know the person that well because you are new friends or the guest of a family member, you can ask someone for appropriate ideas.  There are some wonderful standby gifts like flowers that are almost guaranteed to please, but you need to check and see if anyone in the family has allergies.
Wine is also another popular hostess gift choice, but you need to be certain that the person does drink alcohol.  Also, there are wine snobs and what you bring may not be what the host likes to imbibe.
It should go without saying that the gift you give should not be cheap, nor should it be so expensive that it makes the host uncomfortable.  A hostess gift is a token of appreciation for all of his or her hard work and effort.
Consumable Hostess Gifts
Consumable hostess gifts are gifts that are used only once (like food or beverages). This is one way to go because you are not cluttering up a person's house with something that may not be their taste or style. These items can be shared with others, even if it is not to the person's liking.
Here are some fun ideas for consumable hostess gifts.
If you are close to this person, chances are you have photos of him or her. Why not create personalized paper photo plates? They are meant to be used and are a unique gift idea. You can also create matching napkins as well.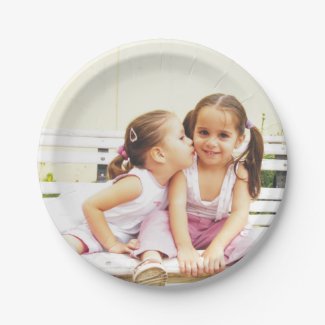 Personalized photo paper plate. Make your own! 7 Inch Paper Plate by zazzleproducts1
Browse other Template Paper Plates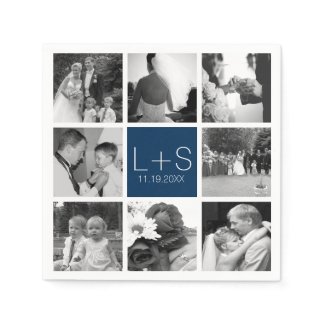 Create Your Own Wedding Photo Collage Monogram Disposable Napkin by JustWeddings
View additional paper napkins at Zazzle
Another kind of consumable gift is food related.  Barring any known allergies or dietary restrictions, these gifts can be a welcome addition to a host's sweet or savory stash. They are not meant to be opened at the party.
Bring some gourmet nachos to eat with this highly rated  5 star salsa.
Sweet Potato Salsa, Moroccan ~ Delicious Flame-Roasted Sweet Potato with Curry, Lentil & Kale; with FREE Bonus Fridge Magnet; Makes Best Nachos, Loaded with Sweet Potato Nutrition & Amazingly Low Carb ~ Fat-Free, No Sweeteners ~ Created by Vermont Company Yummy Yammy®
 from Amazon
Is the host a tea lover?  How wonderful it would be for her to unwind with a cup after the company is gone and everything is cleaned up.
Tea Forte World Of Teas Single Steeps Loose Tea Sampler
 from Amazon
Non-Consumable Hostess Gifts
The tricky part about giving a gift that is not consumable is that you are now giving the host a gift that will take up space in her home.  If you absolutely, positively know that this person is going to love what gift selection, then go ahead and buy something that is as unique as she is.
For fans of retro, this is a fun dish towel to give, as people seldom buy these for themselves. They also have oven mitts and aprons as well.
Retro Novelty Towels
 from Retro Planet
Know a busy mom who would love and sip a glass of wine if she could?  This glass, which is on sale for half price, would be a welcome gift! There are several different designs for those who are not moms, but would love a glass that is meant just for her!
Lolita Love My Wine Glass, Mommy's Time Out
 from Amazon
You have heard of ugly Christmas sweaters?  Here are some ugly beverage koozies!  Add a favorite six pack to the gift for an added touch that will be appreciated.
Demdaco Ugly Sweater Can Koozies- Set of 4 Assorted
 from Amazon
These are just a few of the best hostess gift ideas around.  Remember that it is bad manners to arrive at someone's home empty handed, so make sure you bring an appropriate gift for the person who has opened her home to you.
Photo from pixabay.com and edited by the author in picmonkey.com