What type of hat should I wear? Should I wear a hard hat or a wide brimmed sun hat? Hats and other head gear have been worn for centuries and for many different reasons. People wear hats for safety, humour, warmth and most of all fashion. Personally I like to wear hats for the simple fact that it hides my hair. I keep my hair relatively short because it is so thick and then pop on a hat so that I look neat and tidy. Other people mostly wear hats for fashion, both men and women are often seen with hats that match their outfit. I prefer the baseball cap style and wear one of these caps everyday without fail. Another common type of hat I see worn often is a Beanie, which I have worn in really cold conditions. I have also been know to wear the occasional Bushmens' hat and even a Santa Claus hat once in a while.
Photo: Thomo85
---
Funny Hats:
Hats can be a great talking point if they look funny or have a funny saying. Funny hats have been used for amusement since ancient times. Court Jesters once upon a time wore hats with all the bells and whistles, to add to their acts and comical appearance. Today clowns still wear over sized or under sized hats to create a comical appearance. Typically on a day to day basis a funny phrase embroidered on a hat is usually the funniest sort of hat you will see. Great funny hats usually have a witty saying or an interesting comment that amuses you.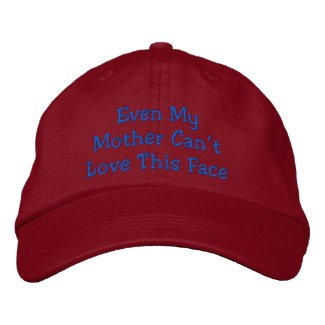 Mother Can't Love Hat Embroidered Baseball Cap
 by 
NeverTooOld
More 
Even my mother can't love this face Embroidered Hats
---
Hats are often worn for safety:
One of the most well know hats that are worn for safety are Hard Hats, these hats are a common sight in construction yards and other industrial workplaces. Men and women wear hats for safety all around the world in the workplace everyday. Mines are one such place hard hats are often worn and I am counted among those that have to wear a hard hat every day at work.
Wearing Hats For Protection From The Sun:
Wearing hats for safety isn't just restricted to workplace scenarios. People wear hats every day to protect them from the sun whilst spending extended periods of time exposed to the sun's UV rays. Gardening is one such activity where wide brimmed hats are often used to protect from the sun. In fact hats are recognised as a major part of skin cancer prevention.
Scala Women's Wide Brimmed UV Hat.
This hat is a stylish hat provides excellent protection against the harmful UV rays of the sun.
Slogger Women's Broad Brim Braided Sun Hat.
A braided hat such as this is perfect for working away in the garden or for a day at the beach. Being braided this hat is perfect people who wear hats on a hot sunny day and require a hat to breath.
I-play Unisex Baby Sun Protection Hat.
When taking your children out into the sun, it is essential to protect them from the UV rays that can really hurt a baby's sensitive skin. A good hat like this is perfect, after all even little babies need to wear hats.
---
Wear a Hat For The Right Occasion:
There are certain occasions where a hat is not necessary or required but is just plain fun. Christmas is one such ocassion where lots of people at christmas parties don a good old Santa Claus hat. When I am out camping for a few weeks at a time in the Northern Australian outback I wear a bushmens hat also known as a Jackeroo hat.
Genuine Aussie Style Hats
Jacaru Men's Genuine Kangaroo Leather Aussie Hat
A genuine Kangaroo leather hat is made from good quality leather that will stand the test of time. This style of leather hat has been worn by Australian bush rangers and Stockmen for decades.
---
Hygiene and tidiness:
A hat is often used in place of a hair net by Restaurant and Fast Food Outlet employees. lots of people including myself wear hats simple to look neat and tidy. Even though my hair is short because of its thickness it often stands up in places and no amount of water or product keeps it down. So I simple adapted to wearing hats as this solves the problem of unruly hair.
Fashion statements are often made with hats:
Hats known as fascinators are often worn by ladies at events such as Race Day (horses) and other day time functions. Fascinators are often big and showy hats that really catch the eye and make a statement but not all fashionable hats are big fascinators.
Hats such as berets, fedoras and a large number of other styles are used as fashion accessories.
Unisex Structured Wool Fedora Winter Hat ( 3 Colors )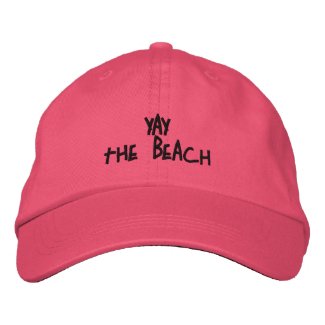 Yay the Beach – Adjustable Cap Embroidered Hats
 by 
NeverTooOld
Get custom 
hat embroidered
 at zazzle.com.au
Wearing Hats
So that is the 5 reasons why I believe everyone should wear at hats. Do you have any other reasons why you think hats should be worn?